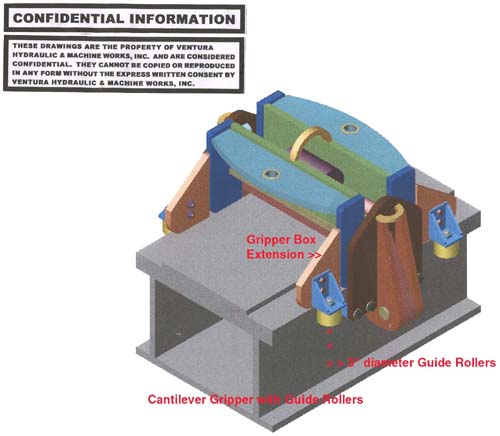 The units pictured here are pivotal lock cantilevered systems and can move from 150 to 1000 tons.
Cantilevered action with Fulcrum arm allows positive gripping with a reduced expansion cylinder With this system, there is no need to slot the beam.
Cantilever Skidding System with Guide Rollers ensures smooth movement along the beams
Still working after 30 years!
---
Proprietary Design


One of our original skidding systems and still in use now!
Working for over 30 years!