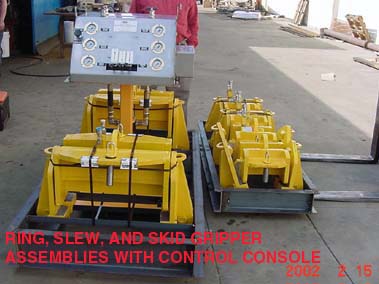 Separate control console stands 18″ x 18″ x 46″ high.
Pedestal-mounted, steel frame/unit with stainless steel shroud/cover. Valves and gauges are mounted onto this portable console and can be connected to an existing power source via quick disconnects.
Easy connection from control console to one power unit facilitates the movement of rig on the upper and lower deck.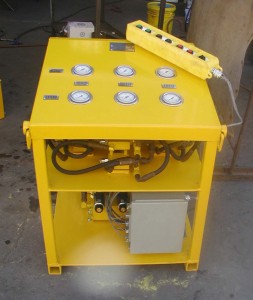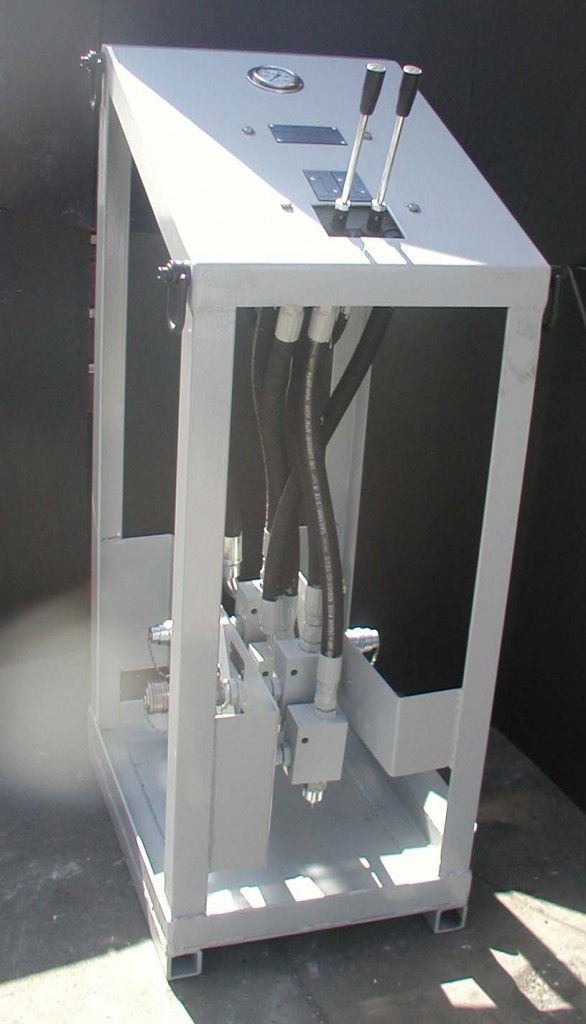 Remote Control Console with Pendant Controls